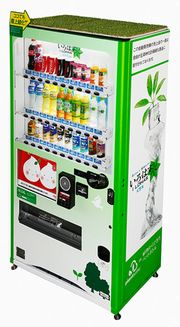 Coca-Cola (Japan) , tous droits reserves
Coca-Cola (Japan) a annonce le 15 septembre 2010 l'installation de ce que la compagnie appelle des ≪ distributeurs automatiques au toit vert ≫ plus respectueux de l'environnement. C'est en deposant sur le toit du distributeur une pellicule de verdure obtenue en combinant un gazon artificiel a sunagoke, une espece de mousse, que l'on espere baisser la temperature superficielle et ainsi diminuer la consommation electrique en ameliorant l'efficacite de la refrigeration.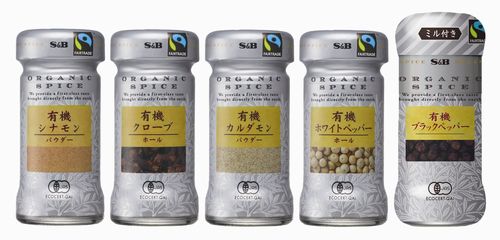 Copyright S&B Foods Inc.

S&B Foods Inc., a major food and seasoning manufacturer in Japan, announced on August 10, 2009, the relaunch of their line of organic spices as fair trade products, and also started selling whole black pepper complete with a pepper mill.