JFS Newsletter No.150 (February 2015)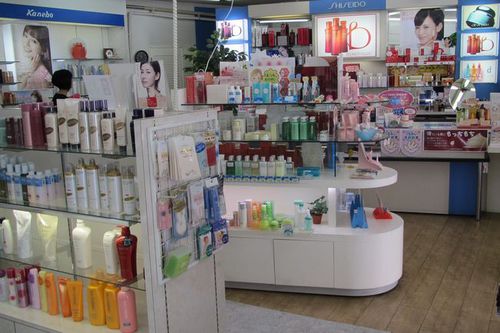 Image by ict.wa4 Some Rights Reserved.
Did you know that animal testing is conducted as part of cosmetics development? Some, but not all, major Japanese cosmetics companies have discontinued animal testing subsequent to movements to ban animal testing in European Union (EU) member countries and elsewhere. Three animal rights groups addressing the animal testing issue in Japan have joined together to launch the Cruelty Free Beauty Campaign Committee, initiating efforts to stop cosmetic animal testing, such as by organizing symposiums and lobbying companies. In this issue, we report on the committee's approach and how Japanese companies are addressing this issue.
The Cruelty Free Beauty Campaign Committee was jointly established in January 2013 by the following three organizations to make proposals for the realization of true beauty without animal sacrifice, regardless of whether or not it involves cosmetic testing on animals.
Animal Rights Center Japan (ARC; incorporated non-profit organization)
Japan Anti-Vivisection Association (JAVA; incorporated non-profit organization)
Put an End to Animal Cruelty and Exploitation (PEACE)
On the committee's website, animal testing for the development of cosmetics is explained as follows.
To date, animal testing has been conducted for the sake of developing cosmetics, a tool we use in pursuit of "beauty." The testing involves the use of rabbits, guinea pigs and other animals.



Because an increasing number of consumers were voicing concerns such as "I feel sorry for animals" and "I don't want to use any cosmetics for which animal testing was done," the EU began phasing out animal testing for cosmetics development in 2004, finally banning all such experiments, including ones that had been formerly exempted, on March 11, 2013. India followed suit, banning cosmetic animal testing, and other countries are also moving toward banning them.
What kinds of testing are performed on animals during the development phase of cosmetics?
In Japan, there is no particular legal requirement for animal testing that applies to all cosmetic products. Each cosmetics company is urged to assure the quality of their cosmetic products under the principle of self-responsibility and there is no approval application mechanism. Animal testing is required mainly in the following two cases: 1) when the product contains newly-developed tar colors, ultraviolet ray protective ingredients or preservatives; and 2) when the amount of any ingredient regulated in terms of how much can be added is increased. Animals are also sacrificed in research and development activities conducted by companies on their own initiative.



Animal tests on cosmetics at the development stage include "single-dose toxicity testing" to determine the toxic impact of chemicals, in which the test substance is forcibly administered orally to fasting animals, which, after a toxic impact observation period of two weeks, are dissected, regardless of whether or not they survived; "skin sensitization testing" to determine whether the chemicals cause skin allergies, in which the test substance is injected into the skin of the back, which is observed for inflammation caused by the substance; and "photosensitization testing," in which the test substance is injected into or applied to the skin, which is then repeatedly exposed to ultraviolet radiation for several days.



"Eye irritation testing" may also be conducted, in which the test substance is instilled into one eye of each test animal and its reaction to the stimulus is observed. The animals are tied to restrainers to prevent them from rubbing their eyes with their paws, and observed for 96 hours. Rabbits are commonly used for this test because they have thin lachrymal glands that produce few tears, thus test substances are easily retained on their corneas. Moreover, they do not cry out in pain. Rabbits that appear to be suffering acute pain are euthanized immediately. Some people say that the test results show high variability and tests using rabbits, whose eyelids, corneal structures and tear volumes differ from humans', lack credibility.
In response to increasing objections to animal experimentation, EU member states have prohibited its use in cosmetics development since 2009. At the same time, they also prohibited trade in cosmetics containing ingredients developed using animal experiments, making it impossible to import such cosmetics. In 2013, they prohibited trade in cosmetics containing ingredients that had been developed through animal experimentation but not subjected to the 2009 ban. As a result, animal experiments for cosmetics are now completely prohibited in the EU. They are similarly prohibited in India, and a few other countries are also moving toward prohibition of animal experiments for cosmetics.
Japan is also responding to a recent upsurge of opinion calling for protection of animals. Japan's largest cosmetics manufacturer, Shiseido Company, closed its animal experiment facilities in March 2011 and completely abolished animal experiments for cosmetics development, including at its outsourcing companies, in March 2013. Its fellow manufacturer Mandom Corporation has followed suit.
The Cruelty Free Beauty Campaign Committee was established with the aim of totally abolishing animal experiments for the development of cosmetics and quasi-drugs in Japan.
In August 2014, the committee teamed up with a signature-collecting campaign named "Kose, Abolish Animal Experiments!" being carried out on the Change.org online petitioning site. They turned over the 23,760 signatures they had collected to Kose Corporation on September 10 of that year. Although Kose had shown a relatively positive attitude toward abolishing animal experimentation until then, it had never formally announced its abolishment.
When the signatures were submitted to KOSE, three of its officials, the quality assurance director, the management and planning department manager (who was also the public relations section manager) and the public relations section chief, responded to the submission. In response to the committee's request for the total abolishment of animal testing for the company's cosmetics and quasi-drugs, they declared that the company had already abolished such animal testing in early 2013 and intended not to conduct it again.
The committee has also submitted a demand dated November 12, 2014 to POLA ORBIS Holdings Inc. for scheduling a meeting to deliver its request for comprehensive abolishment of animal testing for cosmetics and quasi-drugs by the POLA ORBIS Group, which owns a number of cosmetics brands, including POLA, ORBIS, Jurlique organic cosmetics, and H2O PLUS. The meeting materialized on December 26.
Five officials from POLA ORBIS Holdings, including public relations and CSR directors, and the quality assurance director of POLA Inc., participated in the meeting. In response to the committee's request, they said that POLA ORBIS Holdings would abolish animal testing for cosmetics and quasi-drugs to be developed after January 1, 2015. This decision has also been announced on the company's website, saying that with the establishment of technologies for alternative methods, the company will never again conduct animal testing for research and development of cosmetics or quasi-drugs, including those developed by its outsourcing companies.
Animal testing is not a prerequisite for cosmetics development. Actually, some cosmetics makers have never conducted animal testing at any time in their history. For instance, the Body Shop International plc. and Lush Japan Co., both specializing in cosmetics, have never conducted animal testing in the process of cosmetics production.
The committee is highly aware that some cosmetics makers have never conducted animal testing and that one leading Japanese cosmetics manufacturer after another is deciding to abolish animal testing and declaring their decision. The committee is also encouraging the public to voice their demand for immediate abolishment of animal testing to major cosmetics manufacturers that are still conducting it.
JAVA, which participated in the establishment of the committee, says that cosmetics makers continue conducting animal testing partly because many consumers do not know that a lot of animals are sacrificed for the development and production of cosmetics. JAVA therefore calls for citizens to inform others of this fact.
The Cruelty Free Beauty Campaign Committee affirms it will continue its efforts to abolish cosmetic animal testing by holding symposiums and lobbying companies.
Written by Kazuko Iijima and Junko Edahiro