JFS Newsletter No.145 (September 2014)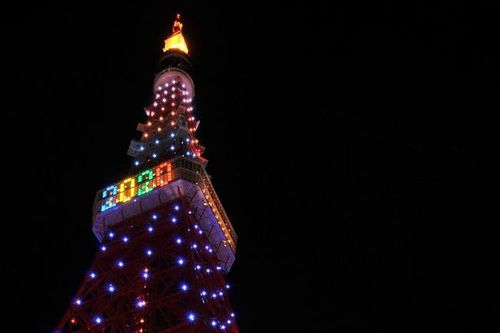 Image by kazutan3@YCC Some Rights Reserved.
Ryoichi Yamamoto (professor emeritus at the University of Tokyo and also a director of Japan for Sustainability) was among a group that tendered a proposal on August 12, 2014, to Yoshiro Mori (former Prime Minister of Japan and now president of the Tokyo Organising Committee of the Olympic and Paralympic Games) to make the 2020 Tokyo Olympics an "ethical Games" by employing the Japanese approach of "sampo-yoshi" (meaning beneficial in three ways).* We think that the concepts and initiatives are very noteworthy, so we would like to introduce the main components of the proposal.
* See below for detailed explanation of sampo-yoshi.
---------------------------------------
1. Proposals
We, the Japan Ethical Initiative, propose that the Olympic and Paralympic Games to be held in 2020, hereafter called the 2020 Tokyo Olympics, be "The Ethical Olympics and Paralympics."
One of the basic ideas regarding this proposal corresponds to the first in the Fundamental Principles of Olympism in the Olympic Charter, which states:
"Olympism seeks to create a way of life based on the joy of effort, the educational value of good example, social responsibility and respect for universal fundamental ethical principles."
As seen, the Olympics pursues an ethical way of life as its basic philosophy.
Olympic Charter (since September 2013)
http://www.olympic.org/Documents/olympic_charter_en.pdf
In addition, the concept of environmental protection and sustainable development was added to the Olympic Charter as the Mission and Role of the International Olympic Committee (IOC) in 1994, which states it is "to encourage and support a responsible concern for environmental issues, to promote sustainable development in sport, and to require that the Olympic Games are held accordingly." In this world today, we believe that promotion of comprehensive ethics is required, which cares about not only environmental issues but also human dignity and social impacts.
Japan has ethical wisdom passed down over generations, such as the spirit of "mottainai" (waste not, want not), "omotenashi" (hospitality), and business ethics, commonly referred to as the "sampo-yoshi" (beneficial in three ways), which take others and social interests into consideration. Following the basic philosophy of Olympism at the time of the modern Olympic Games, developed by Baron de Coubertin, we would like to integrate Japanese traditional ethics to evolve into the Ethical Olympics at the 2020 Tokyo Olympic Games. By doing so, we sincerely hope this evolved legacy will go down in a new Olympic history.
2. Basic Concepts of an Ethical Olympic Games
(a) People- and Environment-Friendly Ethical Olympics
In addition to making the 2020 Tokyo Olympics environmentally conscious, as the organizing committee advocates, the event should observe basic human rights and take into account any social impacts of the event, making it both a "people- and environment-friendly ethical Olympics."
(b) Ethical Procurement and Management
All Olympic-related procurement and management by all stakeholder groups and the Games themselves should be ethical, and the know-how acquired should be passed on and applied to post-Olympic procurement and management practices in Tokyo and throughout Japan.
Specific practices may include, for instance, Olympic medals made from recycled gold, silver, and copper extracted from waste generated in Tokyo, offering fair-trade, organic and ASC-certified food in the Olympic village, and ethically produced uniforms for athletes.
(c) Establishing Ethical Standards
In addition to ethical procurement and management, ethical standards should be established through multi-stakeholder discussions to encourage all businesses and other Olympic-related organizations to carry out the social responsibility prescribed in ISO 26000 and similar schemes.
(d) Applying Japanese Ethical Traditions
While firmly grounded in the basic philosophy of the Olympics, the traditional Japanese ethical and altruistic value of sampo-yoshi (beneficial all three ways) should be fully integrated and fostered in the Ethical Tokyo Olympics, and made into a legacy in Olympic history.
(e) Strengthening and Establishing a Tradition of Social Bond
The Ethical Olympics would embrace and further grow both compassion for the weak and the social bond, again reaffirmed after the Great East Japan Earthquake. The Tokyo Olympics should establish and hand down to future generations the legacy of a Japanese society friendly to both people and the environment.
(f) Making Tokyo an Ethical City and Spreading Ethical Culture Nationwide
In the process of designing the Ethical Olympics, Tokyo should become a more ethical city (ethical model city). At the same time, the ideas of an ethical lifestyle, city, and culture should be spread across Japan so as to avoid an excessive concentration on just Tokyo.
* Definition of "ethical" and "sampo-yoshi" (beneficial all three ways):
Although there is no exact definition of "ethical," this proposal adopts the widely accepted perception of the word as meaning goodness towards or consideration for people (society) and the environment.



The words "mottainai" and "omotenashi" generally mean environmental consciousness or harmony with the environment and consideration for guests, respectively. The word "sampo-yoshi," on the other hand, characterizes the traditional business ethics long followed by merchants in Omi (present-day Shiga Prefecture) since the Edo period, which deems a business to be ethical only if it benefits all three parties, namely, the seller, the buyer, and society.



In this proposal, "sampo-yoshi" is defined as "beneficial for the economy, society, and the environment," which goes beyond the traditional definition, taking social and environmental impacts into sufficient consideration, instead of just pursuing economic rationality and efficiency. It is synonymous with "ethical" and includes the spirit of the ideas of "mottainai" and "omotenashi," or consideration for the environment and for guests.
3. Reasons for Suggesting an Ethical Olympic Games
(a) Ensuring Sustainability as Standard Practice
The Olympic Charter was amended to require that the Olympic Games be environmentally friendly and in a way to promote sustainable development, thus ensuring sustainability becomes a standard for Olympic host cities. Since then, the 2012 London Olympics followed sustainable procurement practices based on the guidelines, and the 2016 Rio de Janeiro Olympics decided to provide seafood certified by the Marine Stewardship Council (MSC) and the Aquaculture Stewardship Council (ASC).
(b) Developing the Concept, from Environmental to Ethical Efforts
Tokyo advocates holding an environment-conscious 2020 Olympics in line with the standard mentioned above. On the other hand, the true meaning of sustainability, which is a comprehensive concept embracing consideration for not only the environment but also for society, is neither fully stated in the Olympic Charter nor recognized in Japan. Under these circumstances, developing an environment-friendly Tokyo Olympics into a comprehensive Ethical Olympics in consideration of social impacts would contribute to setting a higher standard for all Olympic Games.
(c) Responding to the Social Needs of the Time
Since the Lehman Brothers bankruptcy and economic shock in 2008, there has been growing concern worldwide about growing economic disparities and other negative aspects of the tireless pursuit of economic efficiency. People have been seeking an ethical way in the economy, society and lifestyles, to restore humanity and sustainability. Establishing ethical practices is, thus, exactly the need of the times.
(d) Social Vision for Japan as a Mature Society
Japan has entered an era of mature society, along with rapid aging and a declining birth rate, as well as a huge financial deficit. Therefore, establishing a social vision is needed for the younger and future generations to be able to live feeling reassured. A people- and environment-friendly society, where everyone can live with dignity and live in harmony, with a rich natural environment, is an ethical society that Japan should aim to create. This is also a social vision based on the good old Japanese traditions of dealing with the environment, people, and society in a considerate way, as symbolized by the words "mottainai," "omotenashi" and "sampo-yoshi." This vision is in accordance with the direction that the international community has been taking since the Rio+20 Summit in 2012.
(e) Contributing to the Creation of a Consumer Citizen Society
Japan's Act on Promotion of Consumer Education, which took effect at the end of 2012, aims at establishing a consumer citizen society, in which consumers actively commit themselves to the creation of a just and sustainable society, with an awareness of how their own consumption behavior could influence social and economic trends both at home and abroad, and the present global environment, as well as future generations. That is, the act was designed to create a fair and sustainable -- or ethical -- society, and an ethically run Olympics could make a great contribution to realize such a society.
4. Guidelines for Realizing an Ethical Olympics
Guidelines for an Ethical Olympics include the following:
(a) Beneficial for the Economy
Projects and procurement should be conducted in a way that secures sustainable economic growth and avoids creating a one-time economic boom brought about by the "Olympic effect."
Public construction projects that pass the final costs on to future generations should be avoided, and high-quality facilities should be planned to be usable for many years to come.
Environmental businesses or green businesses that contribute to both economic growth and environmental protection should be established.
Social businesses that contribute to both economic growth and solutions to social problems should be developed and promoted.
(b) Beneficial for Society
Olympic-related procurement should be society-friendly. This includes procurement that contributes to restore earthquake-hit East Japan, provides care to the socially vulnerable through procurement, gives priority to the physically challenged or fair trade, gives consideration to small producers in developing countries, excludes products obtained through child labor and conflict minerals, and gives consideration to small- and medium-sized businesses.
Supply-chain management should be established in which goods and services would not negatively affect the environment and society, including end-workers and end-producers, in their entire lifecycle, and bring positive effects.
Procurement and management should be implemented to take gender issues into consideration, to improve the status of women.
The event should be tolerant and inclusive, focusing on diversity in every aspect.
For all people to enjoy the Olympics, not only event sites and surrounding areas but the entire Tokyo area should be made free of barriers, featuring universal design. This is also an effective solution to create a city that addresses the declining birth rate and aging population.
To give warm hospitality to visitors from home and abroad, a wide range of volunteers, regardless of age, sex, abilities, and nationalities, are expected to participate in the event to provide heart-warming services.
Sincere consideration should be given to the elderly and the physically challenged in every situation, including event sites, transportation, accommodations, and tourist facilities. And services should be provided in multiple languages to make information free of barriers.
(c) Beneficial for the Environment
Environmental impact should be minimized in all aspects to make the event harmonized with nature, which includes conservation and strengthening of biodiversity.
Public transportation systems and bicycle paths should be improved. At the same time, dependency on passenger vehicles should be lowered by encouraging car-sharing and park-and-ride systems.
Renewable energy such as solar, wind, and biomass power should be fully used, to curb global warming (i.e., be carbon neutral) and reduce carbon dioxide (CO2) emissions to zero or below, as much as possible (i.e., become carbon negative).
The concept of the 3Rs (reuse, recycle, and reduce) should be promoted, and certified goods should be obtained through environment-friendly sustainability procurement, which includes those with eco-labels approved by a third party, such as the Eco Mark and Ecoleaf systems, MSC and ASC certifications, Forest Stewardship Council (FSC) certification, Fair Trade certification, Rainforest Alliance certification, and organic certification.
Goods and services should be procured from businesses fulfilling social responsibility by calculating the volume of environmental load (SCOPE3 carbon emissions, i.e., corporate value chain) from business activities and disclosing them in accordance with the life cycle assessment method.
(d) Ethical Management and Operations
To make the management and operations themselves ethical, operations systems should be open and meaningful to participate in for all people, including women, the physically challenged, the elderly, children, and foreign residents living in Japan. The operations policy should be released on the Internet, and any comments and opinions from home and abroad should be reflected in operations.
To make the event open to everyone, admission tickets should be set at reasonable prices in consideration of the low-income population.
Ethical operations, which care not only about the city of Tokyo but also the people and organizations in local regions to be involved in the event indirectly, should be carried out. Seminars and education programs to teach ethical mindfulness should be organized.
5. Conclusion
Achieving an Ethical 2020 Tokyo Olympics will function as a milestone in the process of transitioning to a more ethical Japanese society while embedding in it an ethical way of life and ethical culture. This milestone will bring an opportunity to renovate Tokyo as an ethical model city, spread this model nationwide, and make the nation an ethical island country. Japan has been working on initiatives to create eco-towns and future eco-cities, aiming at being a recycling-oriented economy and society as well as a low-carbon society. Integrating these into further efforts, Tokyo should aim at becoming an ethical model city (environmental and welfare city) to add other social values to Tokyo, such as to be a human welfare model city, fair trade town, and so on. The timeframe is as follows:
By 2020: Realization of Ethical Tokyo Olympics 2020 and make Tokyo an ethical model city
By 2025: Transition of Japan into an ethical island country
We believe that realizing this proposal will present the world a model of transition to a more ethical economy and society, with significance beyond just holding an ethical Olympics. By working to reestablish a sustainable, symbiotic, and inclusive civilization in which the global environment and society can coexist harmoniously, Japan can become a world pioneer.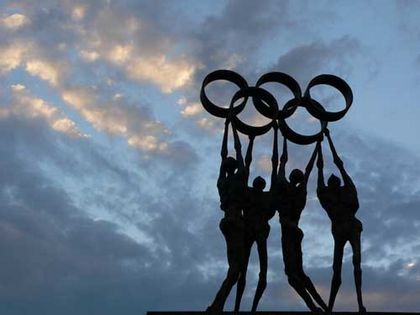 Image by FreeMO Some Rights Reserved.

Written by the Japan Ethical Initiative