JFS Newsletter No.145 (September 2014)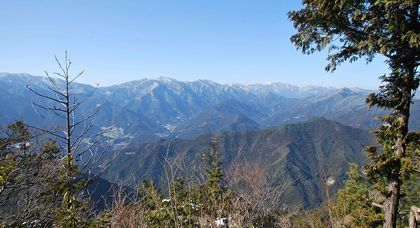 Image by Reggaeman Some Rights Reserved.
"In 49.8 percent of municipalities in Japan, the number of women aged 20 to 39 will be reduced by more than half by 2040. In 523 of approximately 1,800 municipalities surveyed throughout Japan, the population will decrease to less than 10,000 and such municipalities will be in danger of vanishing." This prediction released by the Japan Policy Council (JPC), a private think tank, in May 2014, brought a sense of crisis to many municipalities.
In Japan, administrative power has been centralized since the Meiji Period (1868 - 1912) and one result was the concentration of the nation' s population in large cities and where industries had gathered in specific development areas. Since the 1960s, the national government has taken various measures to deal with depopulation, but none of these have been sufficiently effective. Since 2011, Japanese society has been aging and depopulating at the same time.
Through its predictions, the JPC aims to curb serious depopulation in Japan and to vitalize rural areas. To this end, it emphasizes that (1) the whole nation needs to share in the seriousness of these conditions, (2) obstacles that prevent married couples from having and fostering children need to be removed, and (3) the outflow of young people from rural areas to large cities needs to be reversed.
http://www.policycouncil.jp/en/index.html
One town that is functioning as a model in putting these suggestions into practice is Kamiyama Town in Tokushima Prefecture, located in a typical farming area on the island of Shikoku. The number of young people and people doing creative work coming to live in Kamiyama from large cities, as well as the number of satellite offices of IT venture companies locating there, have increased at an accelerated pace. As a result, in 2011, the year when the overall population of Japan began to decrease, Kamiyama achieved an increase in population, although only by 12 persons (139 people moved out and 151 moved in).
Kamiyama Town has advocated "creative depopulation," a concept of positively manipulating population characteristics that will be sustainable for the region while accepting the realities of decreasing population. The town has hosted many study tours from other regions and its efforts have attracted a great deal of media attention. This article introduces Kamiyama Town, focusing on the activities of an incorporated nonprofit organization named Green Valley Inc.
http://www.in-kamiyama.jp/en/about-us/
The Beginning was a Small International Exchange

Kamiyama Town, located approximately a 50-minute drive from Tokushima Airport, is a typical depopulated town. Forests account for 83 percent of its land area and elderly people comprise 46 percent of its total population of approximately 6,000 people. Since the town's only high school is a small branch of a prefectural high school, almost all children graduating from junior high school leave the town and go to live in Tokushima City, the prefectural capital, in order to go to high school. Shinya Ominami, Director of Green Valley, was no exception.
Ominami graduated from Stanford University Graduate School in the U.S. in 1979 and returned to Kamiyama Town to take over the family construction business. In March 1992, he established the predecessor of Green Valley, the Kamiyama International Exchange Association (KIEA), and assumed the chairmanship.
He decided to establish this Association as a result of his experience finding a blue-eyed doll stored in an old wooden box in the school corridor while he was acting as a member of the Parent-Teacher Association (PTA) of his old elementary school. This doll was among the 12,739 dolls sent as gifts to Japanese elementary schools and kindergartens in response to a call by a pro-Japanese missionary in the late 1920s, when negative feelings towards Japan were growing and movements to oust Japanese immigrants were active in the U.S.. It was one of only 300 dolls that survived World War II.
The person who sent the doll was named Alice Johnston. Ominami, together with his fellows in Kamiyama Town, found out who had sent the doll about 60 years ago and visited Wilkinsburg, Pennsylvania to bring this doll back to her home town. They were very much welcomed by people in Wilkinsburg. This action led Ominami to establish the KIEA to actively promote international exchange in Kamiyama Town.
Changing Kamiyama's Image

Things started to change after the Tokushima Prefectural Government formulated the "Tokushima International Cultural Village Concept" to establish an international cultural community in Kamiyama Town as part of the Prefecture's "1997 New Long-term Plan.".
At that time it was foreseen that, in the near future, many town residents would be managing and operating facilities established by the national or prefectural governments. The KIEA started its activities in two major areas - - environment (its present Adopt Program) and art (its present Kamiyama Artists in Residence program) - so as to involve as many local residents as possible. In order to change the town's former image, the KIEA adopted this approach in which a vision for the community in ten or 20 years would be created and activities implemented to realize the vision.
The Adopt Program refers to an initiative in which residents living in roadside areas clean a section of a road they have chosen to be responsible for. This type of program originated in Texas in the United States in 1985, and spread throughout the country as "Adopt-a-Road" or "Adopt-a-Highway" programs. Kamiyama Town was the first community in Japan to implement this program in 1998 before it began to spread nationwide. Ominami learned about the original adopt-a-road program in 1989 when he was driving on a freeway in the suburbs of San Francisco and put his memory about the program to use in his home town.
Kamiyama Artists in Residence (KAIR) is a program that invites artists from Japan and abroad to live in the town for a certain period, encouraging them to create artistic works by obtaining new inspiration and ideas through interactions with local residents.
One of the unique features of KAIR, which was launched in 1999, is adherence to its policy of involving the community in the process of recruiting and screening artists. Instead of leaving this process to external experts, the community people themselves decide which artists to invite. What are the determining factors? The artists' works alone won't cut it; it's more about whether or not new values will be created through interactions between candidate artists and the people in the community.
The people take care of the invited artists through a support system in which two to three locals help one artist by playing a father's role in assisting them in the production of their works and a mother's role in looking after their daily life needs. This program is not a model for utilizing artwork produced by already-established artists as a tourism draw; it values the growth of relationships fostered between the artists and the people of the community through the process of completing artworks together.
KAIR celebrates its 16th anniversary in 2014, and the artists invited this year are staying in Kamiyama from August 21 to November 6. Fifty artists from 17 countries have been invited to take part in this program so far. They have displayed their artwork all over town, creating an atmosphere of integrating traditions and artworks that have been developed together with the community people.
Every year, more than 100 artist applicants fail to win residentship but their opinions led to another program to provide free accommodations and art studios; this program is called "Art in Kamiyama." Later on, this program evolved into a relocation support program called simply "In Kamiyama," that targets creative human resources from a variety of fields.
Developing a Sustainable Community through "Creative Depopulation"

In 2004, the Kamiyama International Exchange Association was reorganized into Green Valley, a non-profit corporation. Its mission is to "transform rural Japan into a wonderful place to be" by realizing the three visions noted below:
1) Develop creative rural areas in which people constitute the main content
2) Develop "The World's Kamiyama" by integrating the wisdom of diverse people
3) Develop a sustainable community through "creative depopulation"
Green Valley was named after Silicon Valley in the United States, where Ominami felt an air of freedom when he was there in his 20s. The reason he chose this name was that Kamiyama doesn't have silicon, but it does have a rich natural environment (green) and both communities have something in common: an atmosphere of creating change.
Green Valley is engaged in diverse operations. For instance, it has played a role in the town's "Settlement and Interchange Support Center" since 2008, in recognition of the knowledge it has accumulated through activities such as negotiating the settlement of artists who wish to live in old Japanese houses, called cominka, in Kamiyama.
Through its work for this Center, Green Valley identified the need for and established a new program, called "Work in Residence." This program aims to increase the residential population by helping young people settle in vacant cominka houses and work in the town. One of the features of the program a system in which target persons for settlement are limited to those who have a job or intend to start a business there. Local citizens select applicants who wish to reside in each vacant cominka house.
The first applicant selected as a cominka resident was a family of three from Osaka. Attracted by rural life, they moved to Kamiyama Town and opened a bakery which sells bread baked in their homemade stone oven. Since the start of the program through November 2012, a total of 70 households, or 128 people with diverse careers, such as a dye craftsperson, dentist, bistro chef, and shared restaurant owner, have settled in the town through the Center.
What encouraged them to pursue their careers in Kamiyama was its optical fiber network. Tokushima Prefecture launched a program to install an optical fiber network throughout the entire prefecture by the mid-2000s, and in 2005 the network became available to all households in Kamiyama, improving their broadband environment dramatically.
In October 2010, Sansan Inc., a Tokyo-based information technology venture company that offers a cloud business card management service, opened a satellite office -- named the Laboratory Kamiyama Sansan, Inc. -- using a rented cominka house. Chikahiro Terada, founder of Sansan Inc., was transferred to Silicon Valley in 2001, and after coming back to Japan, had been looking for a place where he could carry out this new way of working within Japan. He visited Kamiyama, with its advanced information and technology environment, and made a prompt decision to open a satellite office there.
Another company also opened a satellite office in Kamiyama following the Great East Japan Earthquake in 2011. Plat-Ease Corporation, engaged in distributing meta data to TV stations and other users, was urged to formulate a Business Continuity Plan, and traveled around Japan looking for a new location to diversify its risks in case its Tokyo office is impacted by a disaster. It eventually found Kamiyama Town.
The company established a satellite office in Kamiyama, its Engawa Office, by remodeling a 90-year-old cominka house to incorporate modern design in July 2013. This office is open to the public at any time of the day or night. At this satellite office, 17 out of its 20 employees are from Tokushima Prefecture, of which six are from Kamiyama Town. As of the end of August 2014, 11 companies have opened satellite offices in Kamiyama.
Ominami coined the term "creative depopulation," which indicates a situation where people accept the inevitable reality of depopulation in rural areas, while trying to stabilize their demographic composition and structure so as to lead their hometowns on to a sustainable
According to estimates calculated in cooperation with researchers five years ago, Kamiyama's population will be 3,065 in 2035. With respect to its population of young people, in order to keep 20 students per class, the town will have to accept five families of 2 parents and 2 children as new residents every year. Based on these estimates, Green Valley adopted a goal of five new families every year in order to maintain an ideal demographic pyramid for the town.
Tadashi Shinohara wrote a book, entitled "The Kamiyama Project," and concludes that Kamiyama is a place where humans can be revitalized. He feels that it may have the capacity to embrace young people who have been hurt in various ways: by feeling the warmth of local people they may be healed, and regain themselves. Green Valley's efforts may provide ideas to municipalities that face the risk of vanishing in the future, and help them promote population flow from the cities to rural areas.
Written by Kazumi Yagi