JFS Newsletter No.140 (April 2014)
"Towards a Sustainable Japan -- Corporations at Work" (No. 106)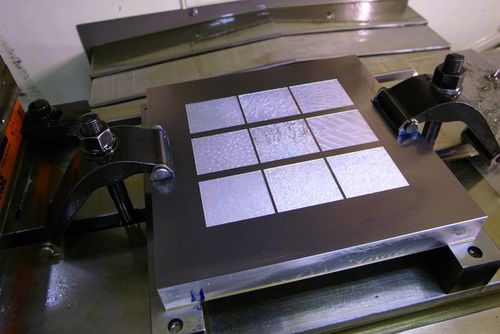 Copyright Showa-Tec Co. All Rights Reserved.
Biomimicry is the concept of learning technologies from nature and living things. Showa-Tec Co., a corporate member of Japan for Sustainability (JFS), is a manufacturer of precision rubber molds for cameras, automobile parts and medical devices, as well as rubber stamps for business use. The company has developed products with its original technologies using biomimicry.
JFS also conducted a project in 2005 and 2011, under the funding of the Hitachi Environment Foundation, to introduce activities and cases in Japan and abroad regarding technologies and studies that can be learned from nature, and has summarized them on its website below.
http://www.japanfs.org/ja/projects/biomimicry/ (Japanese)
http://www.japanfs.org/en/projects/biomimicry/index.html (English)
Humans have developed civilizations and sciences from trial and error since the dawn of history. Still, they can be no match for natural systems. Living things in nature can easily do many things that humans cannot. Moreover, their activities neither go against natural laws nor spoil nature to the extent where it cannot restore itself.
How can these wonderful and intriguing natural systems be applied to products? Based on this question, Showa-Tec has developed its original ultrafine rubber molding technology, called MimicroCoat. Using this nature-inspired technology, the company intends to add new values to rubber products. "Mimicro" is a coined term coming from the integration of "mimicry," represented by biomimicry, and "micro," a scale used in its ultrafine processing technology.
In an attempt to put into practice its ultrafine processing technology of producing products based on what it has learned from nature, in February 2010 the company applied for the Design and Development Project for small- and medium-sized enterprises (SMEs) and universities, organized by the Tokyo Metropolitan Small and Medium Enterprise Support Center. This project aims to support the development of new products and technologies under the collaboration of an SME that desires to develop its original products or technologies, and an engineering and design department of a university that desires to have an opportunity to develop a product.
A "matching meeting" between SMEs and universities was held in April 2010, and Showa-Tec began a joint development project with the team led by Professor Reiji Oshima in the Faculty of Engineering and Design at Hosei University, under the theme of "design and development for the application and expansion of the precision rubber molding technology."
Regarding the collaboration with Showa-Tec, Professor Oshima says, "I understand that the role of this Design and Development Project is not only to match SMEs with universities, but also to maximize each of their skills and organize an SME's potential in a more specific and understandable way from a designing perspective. Showa-Tec's greatest skill is to provide the comprehensive process of designing molds, producing precision molds, and conducting a pilot molding. With a view to transforming this comprehensive ability to more attractive values, we began a project to apply microfabrication directly to molds."
The first step to use the biomimicry's point of view was to make a rubber sucker incorporating the mechanism of octopus suckers. Traditionally, suckers had a problem in that they easily come off when exposed to high load or changes in temperature or other ambient conditions. To address this problem, the project team focused on octopus suckers.
An octopus sucker is cylindrical and hollow. When an octopus sticks to something, it contracts muscles inside each sucker to draw the air out. As a result, the pressure inside is reduced to produce the strong sticking power. The project team applied this mechanism to conventional suckers.
Specifically, a protrusion was created on the top of a conventional sucker in order to let the air inside escape. The first step to stick the sucker to something is to tuck in the protrusion to reverse it. Since the sucker is made of elastic material, it is easy to do.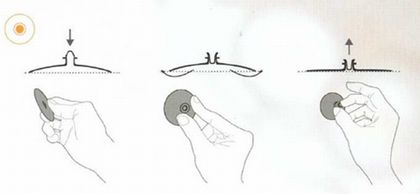 Copyright Showa-Tec Co. All Rights Reserved.
The next step is to press the sucker against the wall. As with conventional suckers, the pressed sucker closely sticks to the wall after the air inside the sucker is let out. The final step is to push the side wall of the tucked portion to pop it up. At this time, the remaining air inside the actual sucking portion is sucked out and the sucker sticks to the wall more strongly.
By adding an air pocket protrusion, the project team successfully duplicated the movement of muscles inside each sucker that an octopus performs to release the air inside.
It was Showa-Tec's processes and expertise for precision mold- making and fine surface processing technologies that helped with creation of this sucker. In the project, these were closely analyzed and improved to establish the powerful processing processes using an ultrafine surface processing technology.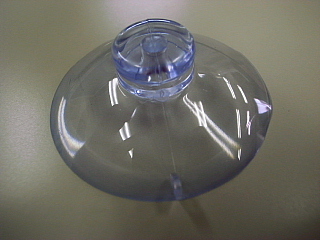 Copyright Showa-Tec Co. All Rights Reserved.
Since functions of nature, such as octopus suckers, are minute and complicated, the method to quantify such functions and incorporate them into products was not traditionally established. The project team, however, tried to develop a technique for quantifying the functions of nature and building the results of the quantification directly into die-making processes by using the latest image-processing technology. Based on unique concepts, many ideas were proposed.
It would be a shame if such precious ideas end up as mere desk theory. The project team accumulated a great deal of expertise by making full use of electronic microscopes, high-speed processing machines and other facilities that Showa-Tec owns to prototype many molds. And at last, the project team successfully converted the minute concave-convex surfaces of a natural object to die-cutting data by photographing the surfaces of the natural object and synthesizing the images while thinking out the irradiation method.
As for tools used for cutting molds, their shapes were optimized by applying unique processing on tools procured from the market. The company's skills and know-how on engraving, which have been developed through manufacturing of stamps for business-use since its foundation, were fully utilized to determine the optimum shapes and cutting angles of tools, the compatibility between tools and machines, and so forth.
This is how MimicroCoat, ultrafine processing technology used on the surface of molds for rubber parts, was born. This technology was brought about by the integration of biomimicry, which means learning from nature and an ultrafine processing technology for handling materials at a micro level. With a comprehensive manufacturing process from the design phase to the production phase, the company is able to achieve a shorter delivery period at lower cost as well.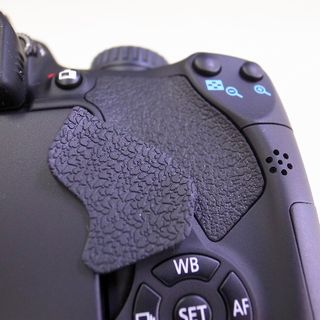 Copyright Showa-Tec Co. All Rights Reserved.
With the establishment of MimicroCoat technology, products requiring special surface processing now can be commercialized in much wider fields. It has been difficult to satisfy the needs of customers to apply round surface processing to consumer- and business-use products, but with this newly developed technology, it will be possible to fully meet such needs.
Utilizing MimicroCoat technology, Showa-Tec is also now working on the development of a technology to manufacture products with a sharkskin surface pattern. It is well known that sharks can swim with much lower water resistance thanks to the regular uneven patterns on their skin's surface. Swimsuits developed with the application of mimicry research on sharkskin are famous, and their effect was proven in the Olympic games.
Also underway is a study on the development of a coating technology to be applied to the hull of a ship by mimicking sharkskin. This technology is said to contribute to less use of fuel and make the surface virtually dirt-repellant, which can lead to less maintenance work at the dock and ultimately to a longer ship life.
Another appeal of sharkskin is its unique gripping power due to its uneven surface. Showa-Tec is taking a step forward into a new field of development by, for example, thoroughly studying the shapes and cross-sections of sharkskin's uneven surface utilizing electron microscopes.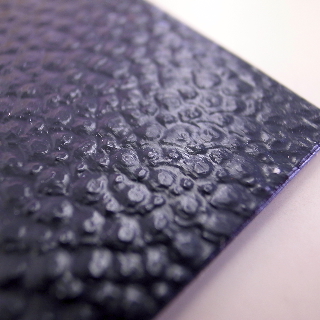 Copyright Showa-Tec Co. All Rights Reserved.
"This business-academia collaboration project gave our company a good opportunity to re-evaluate our technological capability," says Norihito Fujiwara, the president of Showa-Tec, looking back at the project. "As we worked on this project, my mindsets as well as those of my employees have clearly changed; we began to be more ambitious and confident. Flexible creativity of young students and the professor's appropriate guidance were above all great assets. We will further work toward technological innovation building on the knowledge acquired through this project," says Fujiwara with his renewed determination.
Showa-Tec developed a technology utilizing what it learned from nature through facing nature sincerely and humbly. MimicroCoat technology has already been developed to a practical level and some prototypes have been produced. What other kinds of mysteries of nature will the company unveil and utilize to develop products for the world? We will surely keep watching its efforts.

Written by Nobuhiro Tanabe