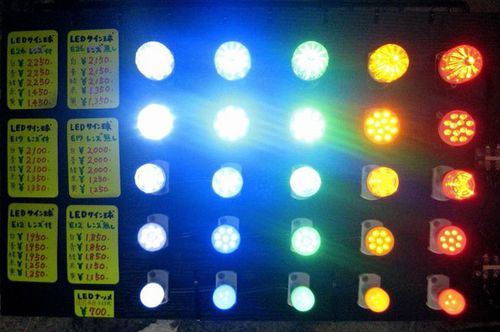 Image by Paul Downey. Some Rights Reserved.
Japan's Agency for Natural Resources and Energy announced on October 22, 2013 a minor amendment to the enforcement ordinance of the Act on the Rational Use of Energy. The amendment added two devices, namely electric motors and LED lamps, which have met the requirements for the program, to the list of products under the Act's "top runner" program.
The top runner program is a system to establish energy consumption standards for manufacturers regarding equipment whose energy efficiency performance must be improved for rational use of energy (set forth in article 78 of the Act on the Rational Use of Energy (Energy Conservation Act)). In the specified categories, the available product with the highest energy efficiency is picked up as the "top runner." The energy consumption standard, which should be met by the target year, for that category is then established based on the properties of the top runner product, while taking into account possible future technological advances.