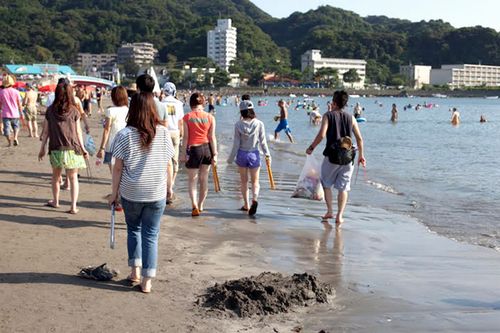 Copyright GoodDay

GoodDay is a Japanese organization established in 2005 that engages in green activities under the concept of "Enjoy Ecology," and became a nonprofit organization in July 2008. The NPO offers various ecological events, such as green futsal games, cleaning along Zushi Beach in Kanagawa Prefecture, and experience tours, such as cleanup activities on Mt. Fuji, study tours and agricultural experiences. It also organizes monthly cleaning activities and workshops based in the Ebisu area of Shibuya Ward, Tokyo.
GoodDay's unique activities set the stage for people to think about the environment by simply joining in their activities, through which they will be given an opportunity to make the next move.
The NPO also actively participates in tree planting, operating the "Plus One Tree Project." Under this project, mangrove trees are planted when people purchase certain goods or services. The organization planted 399 mangrove trees in Thailand in fiscal 2008.
The NPO's director Masafumi Ara says, "We have just begun making an ideal society where people conduct themselves while thinking of the global environment. We will make every effort to move ahead while leaning various things."
Posted: 2010/01/25 06:00:15 AM