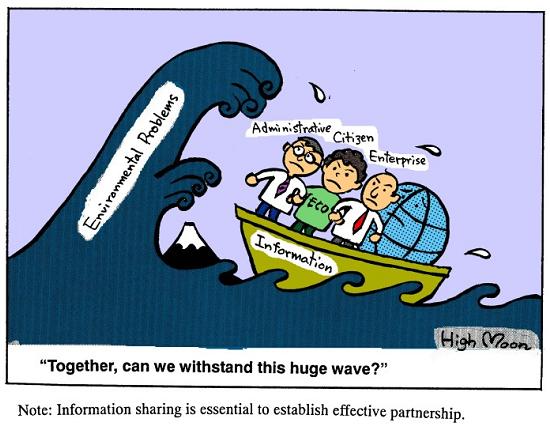 Note: Information sharing is essential to establish effective partnership
* Copyright Contents
All the contents in this page has copyright.
For permission of any secondary use, please check our copyright policy and contact us at info[at]japanfs.org
On this page presented are cartoons by Professor Hiroshi Takatsuki.
These are adopted and repainted in color from his cartoon collection,
HaiKIbutsu, or precious wastes.


Author: Hiroshi TAKATSUKI Pen-name: High Moon *
Professor, Ishikawa Prefectural University
A member of the Japan Cartoonist Association
*His pen-name, High Moon, is derived from his last name, which literally means high moon in Japanese.