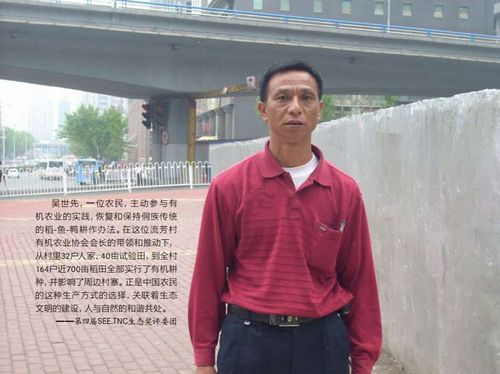 Through organic rice farming, Mr. Wu Shixian and his fellow farmers in Liufang Village are on a mission to revive the traditional farming culture of the Dong people, one of the many Chinese ethnic groups living in Qiandongnan Prefecture in Guizhou Province. In 2006, the farmers here stopped using chemical fertilizers and pesticides on their farms. As a result, their organic rice, called the Liufang brand, has gradually risen in popularity.
Reviving the Dong Tradition
To make ends meet, Wu, a 45-year-old Dong farmer, ran a clothing store on the side. In his hometown village of Liufang, farmers were struggling with degraded soil and a rising public concern over food safety, both of which had their roots in the intensive use of hybrid crops, chemical fertilizers, and pesticides. These practices also had a serious impact on the ecosystem that once supported the rice-fish-duck system, a biological pest and weed control method used in traditional Dong agriculture.
In 2005, village officials decided to promote organic farming as part of an environmentally friendly agriculture project led by the College of Resource and Environment Engineering at Guizhou University, and Wu started taking a leadership role in this initiative. As the first step, Wu and 31 other farmer families released fish and ducks into 40 mus (approximately 2.7-hectares) of organic farming test field to have them consume weeds and pests. They hoped that doing so would help bring back the traditional rice-fish-duck system.
The group also made biological pesticides from indigenous botanical resources, such as leaves of camphor and maple trees and tobacco plants. Their experiment using organic pesticides proved successful. Wu and his partners then visited every farmer in the village to persuade them to take up organic farming. Amazingly, by 2006 all 164 farms in Liufang Village--accounting for 700 mus of land--began cultivating wet-field rice using organic methods.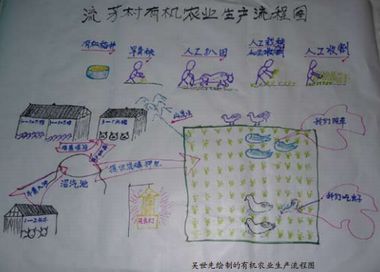 The Indomitable Innovator
As the first president of an organic agricultural association, Wu succeeded in obtaining organic certification for rice grown in Liufang Village. He established a tie-up with consumers through several distributors, and grew sales to about 100,000 jins (about 50,000 kilograms) of organic rice a year.
In addition to selling rice, he also educated consumers about organic farming and the culture of the Dong people. Building a good relationship between urban consumers and farmers was very important for developing a new system of agricultural production.
Organic farming brought positive change to the land's ecological environment. The soil became soft and airy, while the number of fish, shrimps, earthworms, and frogs had also grown. On restoring eco-friendly rice-fish-duck cultivation culture, the villagers now proudly say, "Nothing beats the traditions of our ancestors!"
Whenever he had a chance, Wu told people of the change organic farming brought to his home village. Through his influence, other villages began to use organic farming methods. Liufang's achievements have also attracted the attention of Mao Gong Xiang government (to which Liufang Village belongs) in Liping County, which since 2009 has been promoting organic farming on all farms in the Xiang as a key policy for agricultural development.

This information is provided with a grant from
Global Greengrants Fund
.