When Japan for Sustainability celebrated its tenth anniversary in 2012, to guide us for the next decade we redefined our mission as "Accelerating the move toward a truly happy and sustainable future by facilitating communication between Japan and the world. To fulfill our new mission in a tangible way, after preparing for several months, we are pleased to announce the launch of the revamped JFS website.
One major new feature is the use of eight JFS themes, listed below. Information on Japanese trends will be sorted and presented in terms of these themes, in both English and Japanese.
Resilience
Steady-state economy
Energy
Climate change
Well-being
Biodiversity, food, water
Policies, systems, technology
Civil society
The renewed website continues to carry a wide range of sustainability information, but also has added interactive features and is easier to navigate and use. Here are more new features:
Website content
We have added new content, such as eco-cooking and interviews.
Eco-cooking: Eco-cooking recipes, tips and alternative ingredients
Interviews: Video interviews with experts, practitioners, and government officials on ongoing issues in Japan, with additional coverage of context, policy goals, and future directions, etc.
Social networking
Add comments using your social networking accounts, including Facebook, Twitter, Google+, Disqus, and more. Enjoy discussions with others and share your favorite articles with friends.
Refined website design and organization
The revamped website has many other improvements, including a clear distinction between reporting articles and stories about our own projects.
Easier searches, greater variety
The new search function will help find what you want from among over 3,000 JFS daily short and monthly newsletter feature articles. You can now also refine your searches by date and theme.
Although we were able to pay for part of the US$21,000 cost of this website renewal with donations from Japan, we still need more to cover the whole project.
To help us continue fulfilling our mission of facilitating communication between Japan and the world, your donation would be appreciated more than ever!
In closing, we are pleased to share with you some messages of support to JFS from leading experts and practitioners of sustainability around the world.

I congratulate JFS for a decade of providing the world with key information on current environmental developments in Japan. The value of this contribution is incalculable. I look forward with them in establishing a sustainable global economy.
Lester R. Brown
President
Earth Policy Institute

During my 40 years of lecturing and consulting about limits to growth, I have dealt professionally with groups in over thirty countries. None of them surpasses Japan for Sustainability in the effectiveness of their efforts to achieve synergy by sharing information across countries.
Dennis Meadows

I highly value the regular appearance of Japan for Sustainability. In many regards, Japan is leading the world. So it is truly important that your news reach out to the world - which alas is not always speaking Japanese.
Ernst von Weizsacker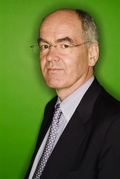 When I think of reasons to be optimistic about Japan, I immediately think of Junko Edahiro and Japan for Sustainability. At a time when Asia is becoming increasingly important in the global economy, the new JFS mission (based on facilitating communication between Japan and the rest of the world) is more important than ever. So my message to Junko and her team is simple: 'Congratulations to you all. You have had a huge impact in the first decade of JFS. But we all need to be even more ambitious (and effective) in the next decade. Let us know how we can help!'
John Elkington
Co-founder of Environmental Data Services (ENDS), SustainAbility and Volans.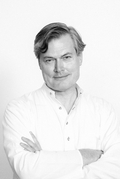 JFS has brought us the news from Japan for a decade.

Now that the world is moving on, JFS is moving on as well keeping the pace of time securing that sustainability and happiness figure hand in hand offering the harmony of the self with the harmony of the nature.
Prof. Gunter Pauli
Founder of
ZERI
Designer of
The Blue Economy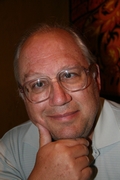 With its brilliant new Web site and its ten-year commitment to well-being and ecology, Japan for Sustainability continues to be among the world's leaders in demonstrating not only how our future is threatened by unsustainable economic growth and consumerism, but also how we might create a future that is both sustainable and far happier than the world is today--with more time, more social connection, more nature, more health--more in short, of what really matters. From its powerful work in creating events like candlenight, to its response to the Fukishima crisis to its development of Japan's Happiness Institure, Japan for Sustainability provides an inspiring model for concerned citizens all over the world!
John de Graaf
Executive Director of Take Back Your Time, a documentary filmmaker and the co-author of Affluenza; The All-Consuming Epidemic and What's the Economy for, Anyway?: Why it's time to stop chasing growth and start pursuing happiness. He is a board member of Earth Island Institute and a member of the Balaton Group and the IEWG in Bhutan.