[Ecomap] Shirakawa-go: Village of Traditional Architecture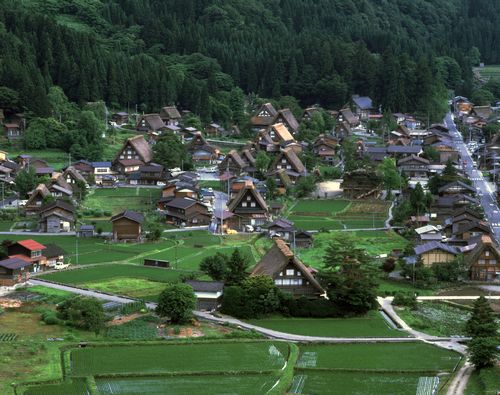 Copyright the Shirakawa village office
Description:
The historic village of Shirakawa-go, which is listed as World Heritage
site. The communities in this area, which is surrounded by steep
mountains and covered by deep snow in winter, developed a unique
lifestyle and architecture, including the Gassho-zukuri houses, to
coexist wisely with nature. The Gassho-zukuri village in Shirakawa-go was
listed as World Heritage sites in 1995, honored for their preservation
of traditional culture and architecture designed to be in harmony with
the surrounding environment.
Related JFS article:
Fluorescent Bulbs Replace Incandescent in World Heritage Site Buildings
to Reduce CO2 Emissions

Location:
Shirakawa Village, Gifu Prefecture
Category:
Traditional Culture, Architecture, Local Efforts
Actor:
Local Government, Citizen
More info:
Shirakawa Village: World Heritage Shirakawa-go
http://shirakawa-go.org/english/index.html