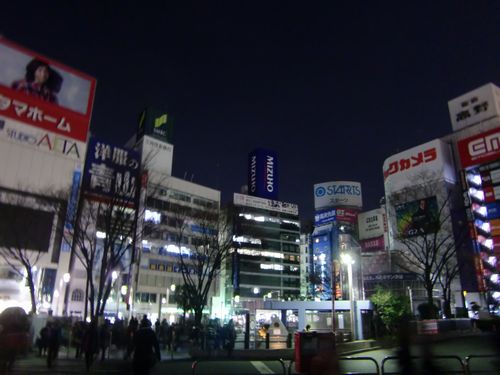 Copyright Tokyo Metropolitan Government

The Tokyo Metropolitan Government revealed, on March 6, 2012, the results of an online survey conducted ,using 500 monitors who comment on municipal affairs of Tokyo, regarding efforts to conserve electricity at home and in the city. According to the survey, 94% of respondents said they have made efforts to save electricity since the Great East Japan Earthquake. When asked about specific efforts, many said they "turn off TV when not watching" and "switch off the lights during the day, and turn off unnecessary lights at night".
As for power-saving measures in public areas, 81% accept the reduced illumination (by removing alternate lamps, turning off lights) in commercial buildings such as department stores, stations and train platforms. Many answered that more proactive efforts can be made by turning off the illumination of vending machines and signboards at stores and restaurants.
In response to a question about necessary actions for reasonable attempts to save electricity, many requested more detailed information be provided to show the actual electricity supply and power-saving schedules based on such information. As a request to the government related to electricity and energy issues, 42% asked for more private companies other than the current electric power companies to participate in power-generating activities, and demanded to changes electric regulations to promote greater use of renewable energies such as wind power.
More Japanese Are Changing Lifestyles to Conserve Energy, Post-Earthquake Survey Says (Related JFS article)
How Japanese Lifestyles and Awareness Changed after the March 11 Great East Japan Earthquake
Outcomes and Lessons Learned from Measures in Japan to Save Electricity in Summer 2011
Posted: 2012/06/04 06:00:15 AM