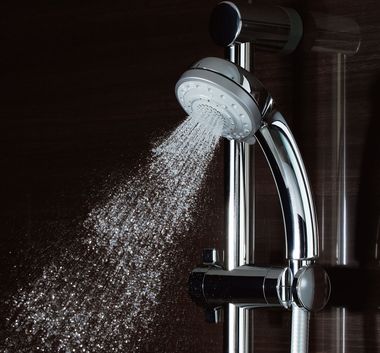 Copyright LIXIL Corporation

On April 2, 2012, LIXIL Corporation, a Japanese manufacturer of building materials and housing equipment, started selling the water-saving "Eco-Full multifunctional shower", which can reduce water use by up to 48 percent when compared with conventional products.
The shower is equipped with new features inside the showerhead that increase water pressure, requiring less water.
LIXIL estimates that the showerhead alone can save reduce annual water and gas bills by 4,500 yen (about US $54.9) and 8,700 yen (about US $106.1), respectively and that the showerhead with on/offswitch activated can reduce these bills by 6,200 yen (about US $75.6) and 11,900 yen (about US $145.1) annually.
Posted: 2012/05/20 06:00:15 AM